Today we'd like to spread the word about the company iCOGNIZE GmbH which specializes in providing high-end physical and logical access control systems and highlight how USB over Ethernet has helped them to connect multiple access control devices over the ethernet.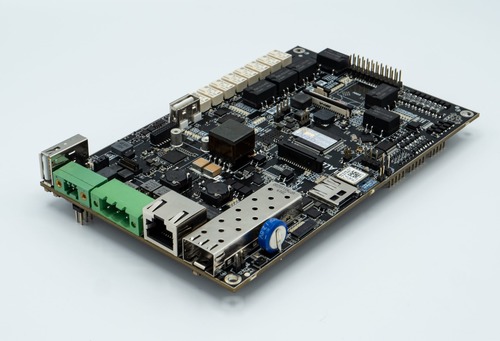 iCOGNIZE GmbH mainly focuses on bio-metric authentication solutions for highest security applications in nuclear power plants, bio-labs, data centers, etc.
Company industry: IT Security
Number of employees: 10+
Website: https://www.icognize.de/
Alex Taylor: What challenges made you search for this kind of software?
Dr. Lenhardt: We were looking for a reliable way to provide the USB connection to one or more proprietary devices over the network by use of an embedded system on the server side and independent on the OS on the client side.
Alex Taylor: How did you get to know about our software?
Dr. Lenhardt: By the means of Google search.
Alex Taylor: Did you try any similar product(s) before coming across ours?
Dr. Lenhardt: Yes, we have tried a number of other solutions before stopping at USB over Ethernet.
Alex Taylor: Why did you choose our product over competitors? What made it stand out for you?
Dr. Lenhardt: USB over Ethernet seems to be more flexible compared to the competitors and there is at least the chance to influence the further development. And, what is unique, there is the source code option allowing us to do our own development. It's a full stack software solution with a lot more of possibilities compared to our former solution.
Alex Taylor: How did you benefit from using our solution?
Dr. Lenhardt: It is hard to give a clear answer just yet. At least we have the chance now to run the solution on our own embedded device. With our former solution we had to use a dedicated piece of silicon.
Alex Taylor: Are you happy with our software at this point? Why or why not?
Dr. Lenhardt: So far we are very happy, but we are still in the evaluation phase.
Alex Taylor: Do you feel our prices are: high – about right – low?
Dr. Lenhardt: Unfortunately we feel the prices to be a little bit too high actually. Maybe that feeling might change while evaluating the different possibilities of that product. But at the end, in our case, it is a lot of money for just a very small part of the complete system.
Alex Taylor: Has our customer support system met your needs?
Dr. Lenhardt: Absolutely. Support has been really perfect. Quick and competent. There is almost no way to improve that.
We'd like to thank CEO of iCOGNIZE GmbH, Dr. Alexander W. Lenhardt, for finding the time to give honest and detailed answers to our questions.