Today we would like to tell about another user experience generously shared with us by Johnny Leung of Beijing Zhongshui Information Network Co., Ltd., who describes how USB over Ethernet helped him to overcome challenges his company encountered.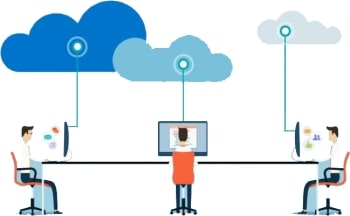 Company industry: Information Technology and Services
Website: http://www.bjnetworks.jp/
Beijing Zhongshui Information Network Co., Ltd. is a technology company serving taxpayers and provide the agent tax declaration, the agent tax consultation. They conduct technical support and data analysis for Tax bureau through TCIS (Tax Core Information System).
Alex Taylor: What challenges made you search for this kind of software?
Johnny Leung: Our company particularly specializes on foreign trade of electricity sales, electronic transformation.
Our technical department needed some documents to be transformed into an electronic form, and use Ukey appraisal authority and some storage areas. Based on this requirement, I decided to design a hardware motherboard in our company's machine room, which can be connected to 50 Ukey stores and 50 stores on another motherboard, and provide remote access to them. So, I was looking for a software that would allow them access these Ukeys remotely over the network.
Alex Taylor: How did you get to know about our software?
Johnny Leung: Simply "googled" the keywords for "usb2lan", "usb2ip", "usb redirection".
Alex Taylor: Did you try any similar product(s) before coming across ours?
Johnny Leung: I have tried USB over Ethernet, USB/IP Project, etc. About 20 related software in total.
Finally, we decided to use USB over Ethernet mainly because of a great technical support and excellent before and after sales consultations. You did a good job of incorporating the software as easy as possible, we believe that the cooperation with you is the very right choice.
Alex Taylor: Why did you choose our product over competitors? What made it stand out for you?
Johnny Leung: There are a number of reasons for that:
Excellent technical support!
Simple demo access.
Reliable performance.
Alex Taylor: How did you benefit from using our solution?
Johnny Leung: Thanks to USB over Ethernet we improved the overall efficiency of the company and reduced the operating costs.
Alex Taylor: Are you happy with our software at this point? Why or why not?
Johnny Leung: 90% satisfied, 10% dissatisfied, because the Linux for ARM Java API is not very user-friendly at first sight.
Alex Taylor: Do you feel our prices are: high – about right – low?
Johnny Leung: To say the truth, I consider them rather high. However, in terms of service attitude and technical support, it's definitely worth it.
Alex Taylor: Has our customer support system met your needs?
Johnny Leung: Yes, without any doubts!