There are several issues involved with accessing printers through a wired connection. For one, the cables add an expense to your implementation. They also add clutter to an office that can be unattractive and potentially dangerous.
This article hopes to help you resolve these issues by using a wireless USB printer server to redirect traffic over a network. In fact, these solutions can be used to share any USB peripherals remotely from any location without the need for additional hardware.
Table of contents:
Wireless Print Server
What is a wireless print server?
A wireless print server is a method of using hardware or software to share a printer with multiple computers. Using USB wireless printer servers can make a single device available to all users in your organization.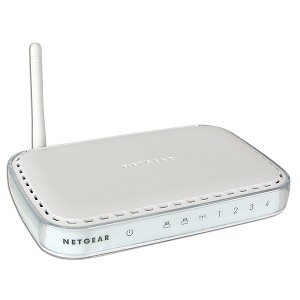 How does a wireless print server work?
A wireless print server enables you to connect printers and computers to allow network-connected users to print from any location. A network print server for a USB printer can also help extend the life of older equipment. Computers can act as print servers but they provide much more power than is needed. It would be a waste of resources to leave a computer on at all times to process print requests.
Many print servers are less-expensive devices that can be used to connect USB printers to wireless networks. Adding the ability to convert USB printers to wireless connectivity can make a big difference in an office where multiple users need access to the same printer. The most common use of a printer server is in addressing this kind of device sharing among coworkers.
How to make a printer wireless without extra hardware
USB Network Gate (UNG) is a software application that allows you to convert USB printers to WiFi capable data transmission without the need for additional hardware. Using UNG you can remotely manage any peripherals connected to a remote machine, including your printers.
Converting a USB printer to wireless with UNG
To convert a USB printer to wireless and enjoy the flexibility of remote access, you need to install USB Network Gate on the local computer which is attached to the device as well as the remote machines that will interact with the unit. After installation, you can share USB devices with any network-connected user with just a click.
Connecting a USB printer to wireless networks on
multiple platforms
USB Network Gate is a versatile solution that can be run on many different operating systems. This wireless USB for printer redirection solution can be run on Windows XP/7/10, Linux, macOS, and Android systems. The application has cross-platform capability which allows you to use different operating systems for the device server and its clients. UNG eliminates the need for hardware wireless USB printer adapters.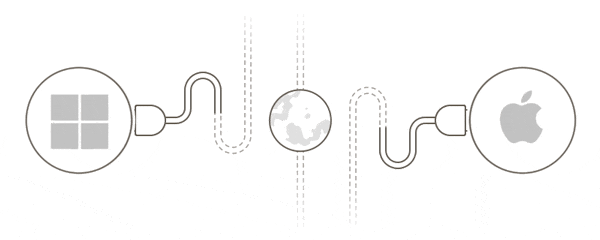 USB Network Gate can be used over an IP-based network such as your local LAN, Ethernet or the Internet. You can also redirect USB traffic from within virtual machines or a Remote Desktop (RDP) session.
How to choose a USB wireless printer server
Once you have decided that you want the flexibility of sharing devices over WiFi, you need to decide which is the best wireless print server for your specific needs. The gains in efficiency that you hope to achieve with the print server can be negated if you make the wrong selection.
There are several factors to consider when purchasing a USB wireless adapter for printer redirection. Here are some characteristics that you should keep in mind when making your decision.
☐ Deciding between new and used USB wireless print servers
As with many equipment purchases, you can opt for a shiny new model or a used unit. While you might save some money up front with a used piece of equipment, it may end up costing more in the long run if it fails to deliver as promised.
The performance and reliability of a used wireless print server may be questionable, and we recommend you look for a new one to avoid any issues that require repairs or cause downtime. If at all possible, spend the money on a new device.
☐ Different wireless USB printer server models
Many manufacturers offer their own versions and models of wireless print servers. They come in a wide variety of styles with varying prices and feature sets. When spending your or your company's money on a hardware purchase, you should perform some research before making your decision.
Watch out for cheap knockoffs of devices from reputable manufacturers that will not perform as desired once you have them set up. Online reviews that provide user feedback are a good place to research how a particular model or piece of equipment is serving the needs of the computing community.
☐ How many print ports are available on wireless USB printer adapters?
The number and types of printer ports available on a USB printer to WiFi server is an important, yet often overlooked, factor to consider. Does the unit come with USB 1.0 or 2.0 ports? Are there any parallel ports included as part of the device? These may be critically important questions to answer before making your purchase.
The wrong configuration of ports will limit the usability of the device and possibly negate the gains in efficiency you hoped to introduce by using a wireless print server.
☐ Find a wireless print server that is easy to instal
Another thing to think about when making your print server purchase is the installation process.
This goes back to our caution against used machines. The installation documentation may not be available for a legacy and second-hand print server. You want to find an option that is easy to install and comes with all of the disks and documents you need to quickly get up and operational. Make sure you understand what needs to be done or you risk having to call in a professional to complete the installation at an extra cost to your organization.
☐ Wireless USB printer adapters come in a variety of sizes
The wireless print server you choose should be sized appropriately for the location in which it will reside. Your best option is to go with a compact unit even if you have a lot of spare space at the moment. Your situation may change and the flexibility afforded by a small device will serve you better than a large device that needs to be located in a specific area.
☐ How much will it cost to convert a USB printer to WiFi?
The price of a USB Bluetooth printer adapter can vary widely. Take care not to be influenced by unnecessary features that may drive up the price and never be used in your office.
Do your research to avoid getting scammed by slick marketing that may promise more than the product can deliver. Online reviews or comparisons are a place to start and you should talk to friends in other companies that may have addressed the same issues in their workplace. They might be able to point you in the right direction or alert you to products that you should avoid.
Note: At their best, wireless print servers have limitations that are not present in the software solution go USB Network Gate. Using the application instead of hardware lets you connect to an unlimited number of peripherals over any IP-based network. Make the most of your remote printers no matter where they are located.
How to set up a wireless print server?
Setting up a hardware-based wireless print server should be a fairly simple task that can be carried out by anyone with a basic understanding of computing equipment. Quality commercial devices will usually include a helpful installation guide or instructions.
The specific directions may vary slightly, but in general you will follow these steps when setting up a wireless print server.
Steps
Connect the printer server to a power source.

Establish a wireless connection from the printer server to the network.

Attach a printer to the print server.

Print to the device from a network-attached computer.
An important point to consider is to locate the print server where there are enough power sources for the device and the number of ports it provides for additional printers.