Contents
What is a print server?
A Print Server is a device that manages the print requests made by users over a network. A USB network print server can take the form of a computer, a network device, or a software application. As part of its functionality, a USB print server provides users with information regarding the print queue so they can monitor the status of their requests. Print servers are widely used in organizations of all sizes as a way of maximizing their hardware resources by allowing multiple users to make use of a single printer.

Try USB Network Gate now
14-day free trial
How does a print server work?
Print servers receive user print requests and store them in a queue until they can be satisfied by a network-connected printer. They act as intermediaries between network-attached printers and the users who need to access them. There is not much that users need to know about how to use a USB print server besides having the ability to connect to it.
Depending on the type of server involved, a user may have more or less control of the settings of the printer which will satisfy their print request. They may be able to access the print queue to cancel previously made requests or modify the printer settings in effect for their particular print job. A print server will also enable users to select from the printers that an organization has made available. In some cases, a particular printer may be needed to perform a specific type of printing task.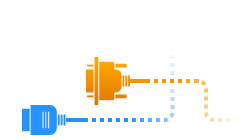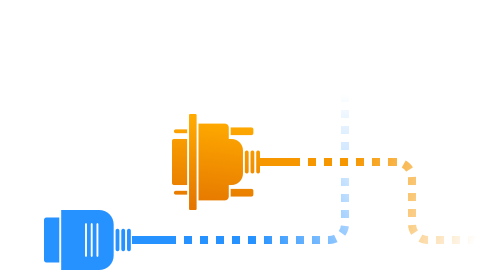 Related Articles
Types of Print Servers
There are several different types of print servers that can be used to provide print services to your networked users. The choice is often dependent on the type of network with which the server is going to be used. For instance, if you are looking for a USB print server for Windows 10 you can choose one that provides wired or wireless network connectivity.
There are 3 main types:
An external print server needs to be connected to its printers. This can be accomplished via a USB or parallel port. This type of print server is constrained by the need to be cabled to the printers, which is not an issue with wireless USB print servers.
A WiFi USB print server takes advantage of the WiFi network to route print jobs throughout the environment. USB wireless print servers are commonly connected to a WiFi router by way of a USB connection. It can then send print requests to any of your network-attached printers.
Internal print servers that employ security protocols and password protection are available and may provide enhanced speed when sending requests and documents to the printers.
Pros and cons of print servers
There are pros and cons associated with the use of print servers.
Some of the advantages of using a wired or WiFi USB printer server are:
Increased efficiency by eliminating the need for users to move files that need to be printed to a print server;
Print queue management that enables job prioritization;
An unlimited number of clients can connect to the print server.
There are also some disadvantages that need to be negotiated when using a print server. They include:
The availability of a port with which to connect the print server to a machine or router;
Additional cabling required for external print servers;
Inability to access proprietary command and extended functionality of multifunction printers.
Software alternative to USB print servers
A viable alternative to using a physical print server is to employ
print server software.
USB over Network is an effective and efficient solution that can replace a wireless print server or USB connected device. Using USB server software gives you substantial advantages over a traditional print server. It can redirect the traffic from shared USB devices across a LAN without requiring an Internet connection.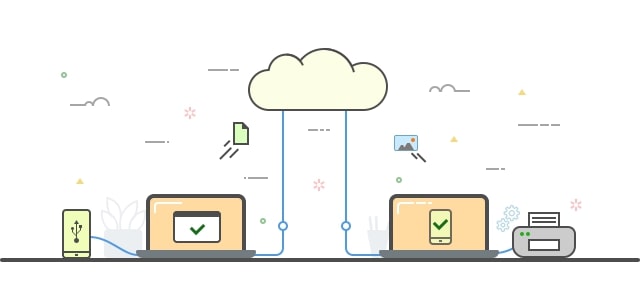 USB Network Gate offers additional functionality that you will not find in the best USB print server.

Try USB Network Gate now
14-day free trial
The main advantages of network serial server software
Some of the advantages of using network serial server software over other print server options are:
No distance limitation as the solution can connect to devices located anywhere on the globe;


No need for additional hardware devices or cabling;


There is no limit to the number of USB devices that can be shared over the network;


It enables USB transmission to be redirected to blade servers and virtual environments;


USB server application can forward the traffic of any USB device across a network, allowing you to make better use of all of your peripheral equipment;


Print server software such as UNG fully supports Remote Desktop Protocol and lets users access locally and network-attached devices from inside an RDP session.