The Problem:
Sharing a USB printer among a company's employees is a great way to make the best use of its equipment. Providing remote access to individuals working in different geographic regions can be challenging.
What you need is a method to share the printer regardless of the distance between the device and its intended user. There is a solution to this dilemma called print server software. Using USB server software you can use your LAN or the Internet to share USB devices over any distance.
Solution:
USB Network Gate works as printer server software enabling you to share a USB printer with network-connected users located anywhere in the world. Additionally, the application lets you redirect traffic for any USB device, making it available to everyone on your network.

Try USB Network Gate now
14-day free trial
The flexibility and functionality of USB Network Gate make it the best USB print server on the market. It increases the value of your organization's USB peripherals by making them available to everyone in your company.
How print server software works
In reality, it is not the printer itself that is shared by print server software. The application shares a USB port and whatever device is connected to that interface. This allows you to share a printer, disconnect it from the port, and attach a different one which will also be immediately available to your users. You don't need to restart the program or reboot your machine. Just swap devices to make different peripherals accessible over the network.


Any USB device connected to a computer, which will act as the server, can be shared with any other client machine. The client computer gains the same level of functionality that it would from a direct physical connection to the printer.


Your business can enjoy substantial financial savings by using USB Network Gate to share USB printers across the organization. Funds can be used for more pressing issues than purchasing additional equipment once you start sharing your USB devices over a network.


USB Network Gate is easy to install and the server and client components are both included in the application. It offers high-quality print server software for Windows users and also supports other operating systems.
Step-by-step guide:

Install USB Network Gate

for Windows on the computer that will act as the server as well as all of the physical or virtual machines that need to access the peripheral printer.

Connect the USB printer to the server and use USB Network Gate to share the device. Client machines can then access the printer from anywhere.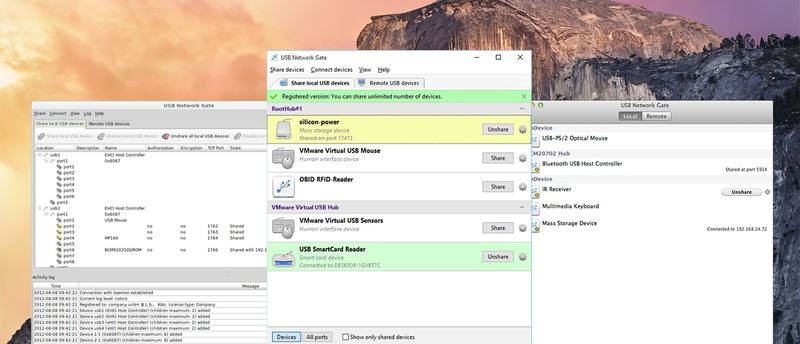 The benefits of USB Print Server
Software include:
Cross-platform support: The software supports the Windows, Mac, and Linux operating systems.


Traffic encryption: Data transmission to and from the USB device is encrypted to ensure its security.


The ability to share an unlimited number of USB devices: Share as many devices as your server can handle with this software. Turn a Windows 10 PC into a print server or a platform from which to share any USB devices with your networked users.



Try USB Network Gate now
14-day free trial
USB Network Gate's port virtualization technology gives it advantages over other print server solutions. It is an easy to use solution that is becoming more popular as enterprises look to maximize the value of their hardware resources.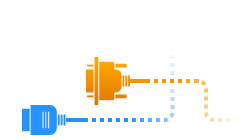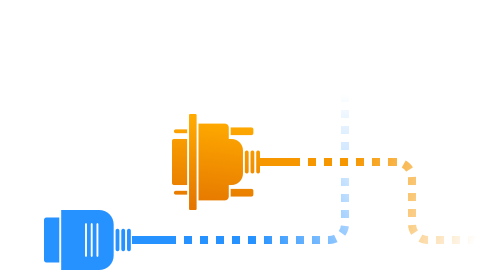 Related Articles