Ethernet cables are used to connect a computer to a network such as the Internet. Before the introduction of WiFi, Ethernet cables were the only way to connect your computer to a network. They can also be used to connect two computers together in order to allow direct data exchange between the machines. Let's take a closer look at these important components in our digitally connected world and find out how Ethernet cables work.

If you are looking for the Ethernet cable facts, you will find 10 tips in our Ethernet Cable Hacks Guide.
Table of contents:
What is an Ethernet Cable?
An Ethernet cable is a specially constructed cable that is used for data transfer. There are two main types of Ethernet cables:
Straight-through Ethernet cables are used to connect a computer to a network router or switch.
Crossover Ethernet cables are used to connect two computers that do not have modems to enable them to exchange data directly.
An Ethernet cable is not the same as a phone cable. Computer Ethernet cables are thicker than phone cables and are distinguished by the internal wiring of the cable. We will look more closely at Ethernet cable wiring in the next section of the article.

Try USB over Ethernet app now
14-day free trial
You may have used a phone cable to connect your computer's modem to a phone line to create a dial-up connection, but you cannot plug an Ethernet cable into a phone line. The connections at the ends of the cable are different for Ethernet and phone cables. Since they are wired differently, you can't use a phone cable in place of an Ethernet cable.
WiFi vs Ethernet: What network connection is the best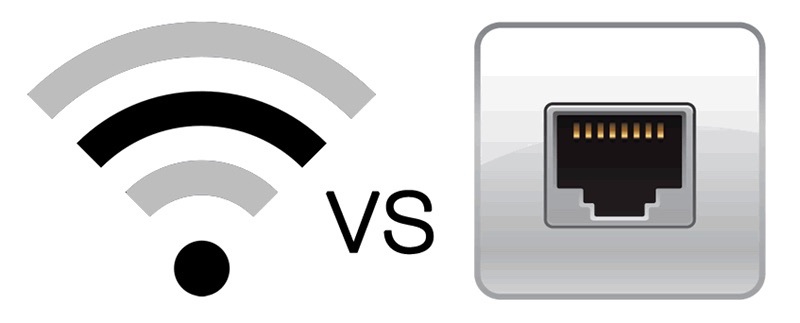 Currently, the two primary means of connecting a computer to a network are to use Ethernet cables or a WiFi connection. While both of these methods will allow you to create network connections there are some differences between the two methods. There are benefits and drawbacks associated with both WiFi and Ethernet cables. The factors that distinguish the two types of connectivity are:
WiFi
Enables mobile connectivity without the need for a cable allowing more flexibility in the use of the connected device.
Some machines, particularly older ones, may not be capable of using a WiFi connection.
WiFi connections can be subject to interference and are not always as reliable as using a cabled connection.
Ethernet Cable
Wired network connections are generally more reliable and stable than WiFi connections.
Connecting via Ethernet cables necessarily require a wire and limits the mobility of the connected device.
Higher throughput speeds can be achieved by using a high-speed Ethernet cable than with a WiFi connection.
The length of an Ethernet cable can impact data loss during transmission.
What are Ethernet cable length limitations?
A standard Ethernet cable has a maximum distance of 100 meters (328 feet). However, the recommended maximum cable length may vary depending on the configuration of the equipment and cable quality. For example, you can use a Cat5e cable, if its length does not exceed 100 meters, for gigabit connections. Or you can use Category 6 (Cat 6) or higher cable for a 10 Gb connection. If you need to lay a cable longer than 45 m for establishing 10-gigabit connections, you should use only Cat 6a or Cat 7 cables.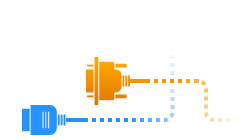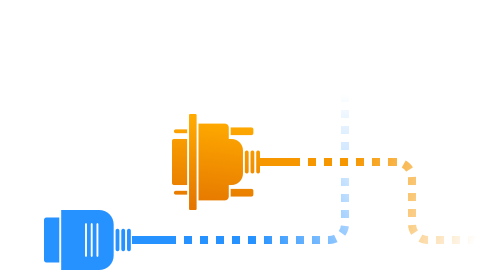 Related Articles