A USB over IP adapter is a piece of hardware that connects an Ethernet cable to a USB port.
An advantage of using a USB to IP converter is the ability to connect multiple devices using an Ethernet cable. This type of cable provides more range and reliability than a USB cable. Another benefit of USB over IP hardware is that it operates via Plug-and-Play technology which enables you to activate the device by plugging it into a USB port and connecting to the Ethernet cable. After the Ethernet cable is connected to another device, you can access USB over the IP network to send files, transfer application data or share an Internet connection.

Try USB over IP now
14-day free trial
Hardware USB to IP converters
We present a list of hardware USB to IP adapters. You may find these to be your best option to share USB over IP based on your particular situation. Review our recommendations and select the device that best suits your needs.
Kensington ShareCentral 2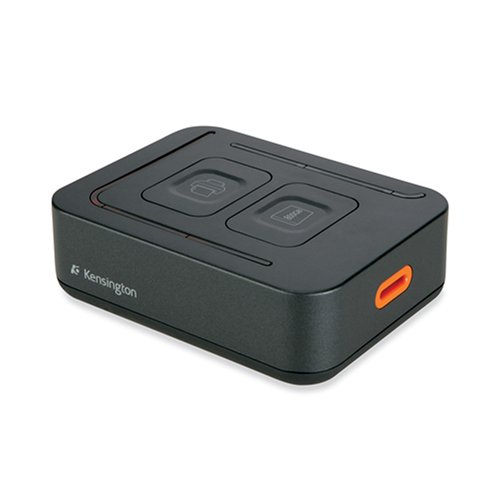 If you are tired of constantly plugging and unplugging computer peripherals, this compact hardware tool will be a perfect solution for you. The ShareCentral 2 allows you to switch between any two USB devices by pressing the corresponding buttons. You simply attach the desired USB peripheral to your USB switch and connect the hardware to two PCs via USB. Now, you can switch each of the USB devices from one computer to another. LED lights will show you which machine is currently enabled.