Here are some scenarios to consider. You may use Remote Desktop Protocol (RDP) to connect to a machine to take advantage of the remote machine's resources. This can happen if you are running on a thin client that is incapable of performing all the functionality that you need to do your job. Once you successfully create the remote session you need to access a USB scanner connected to the local machine. This can be challenging, especially when the remote scanner is required to interact with an application running on the server.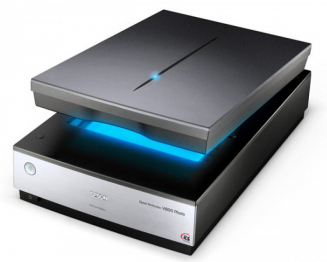 The only way you can effectively scan over RDP is by redirecting the transmission between the scanner and local machine to your session.
The problem of Remote Desktop Scanning:
RDP scanning is not directly supported by the Remote Desktop Protocol. Clients running under RDP can access a subset of USB devices such as external drives and printers, but remote scanners cannot be used without additional support. Electronic Team offers a solution with remote scanning software that enables you to easily implement and use an RDP scanner.

Try RDP Scanner app now
14-day free trial
Remote Scanning Solution:
USB Redirector (aka USB Network Gate) enables remote desktop scanning through the use of a lightweight and powerful software utility. The remote scanning software allows you to use any USB scanner plugged into a network-attached machine from within your RDP session. When you share a USB port with USB redirection software, you are not restricted to remote scanning. You can access any USB device attached to a computer on your network. The port's functionality enables you to swap devices with no configuration changes.
USB Network Gate needs to be installed on both machines that will participate in the connection to implement the scanner for remote desktop access: