Table of contents:
What is a 3D mouse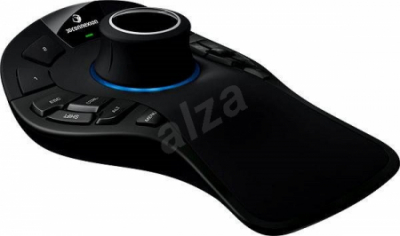 A 3D mouse is a specialized pointing and control device that is designed to be used in virtual 3D environments. It provides this functionality through a variety of methods including accelerometers, multi-axis sensors, and infrared sensors. Used in tandem with a traditional mouse, it allows individuals to employ a two-handed approach to their work.

Try USB over RDP app now
14-day free trial
Computer modelers and designers make use of 3D mice because they increase productivity and are more comfortable to use compared to traditional techniques. They are also considered essential gear for serious gamers who wish to immerse themselves in the world of virtual reality. A 3D mouse offers users the six degrees of freedom required to successfully navigate three-dimensional environments.
Accessing a 3D mouse in RDP sessions
It can be challenging to use a 3D mouse from within a Remote Desktop Session. If it uses a USB interface, you need the ability to redirect data transmission to your remote session. One option is to use RemoteFX USB redirection which allows an RDP to access a USB connected 3D mouse.
While this solution does enable access to the mouse, there have been problems reported with inconsistent performance from the device. The issue is that the mouse acts fine until it enters the 3D environment. When used in the 3D space, issues with the mouse driver result in a lack of control over the device's movements.
Redirecting a 3D Mouse to RDP
USB for Remote Desktop is a third-party solution developed to streamline the process of redirecting USB device transmission. Here's how to use USB Network Gate to redirect a 3D mouse to an remote desktop session.
Download and install USB Network Gate on the machine that is attached to the 3D mouse and the computer that will use RDP to access it.


On the computer with the direct connection to the 3D mouse, launch the application and go to 'Devices'. Locate the mouse in the device list and select 'Settings'. Here you can update parameters like the port number or enable encryption. When you are finished updating parameters, click 'Share'.


The mouse is now available to any network-connected computers that have USB Network Gate installed. Open USB for Remote Desktop app in your RDP session and in 'Devices' click 'Connect' to access the shared device.
That's it! The 3D mouse is now available in your RDP session and ready for use.
Watch our video guide to use 3D Mouse over RDP:
USB for Remote Desktop offers enhanced flexibility when using 3D mice or any type of USB connected device. In addition to the performance gains the solution provides over RemoteFX, you can easily swap devices in and out of the shared USB port and immediately access them in your RDP session. It's a comprehensive solution that makes it possible to use any type of USB device in a remote desktop.

Try USB over RDP app now
14-day free trial
Top-5 3D mice on the market
When choosing a 3D mouse for professional use, don't let marketers distract you with their tricks. Nine times out of ten, "3D" in the name or description is nothing but a market-speak. And all those futuristic-looking trackball gadgets are, at their core. just upside-down ball mice. Looks like there's no viable alternative to 3Dconnexion's products, so far.
So, here is a short list of top-5 best selling 3D mice on the market:
1. 3Dconnexion SpaceMouse Enterprise 3DX-700056
The most advanced 3D navigation tool money can buy with 6-Degrees-of-Freedom sensor, full set of keyboard modifiers, 31 programmable buttons, and 12 function keys on a touchscreen for the direct access to your favorite 12 commands from the active application.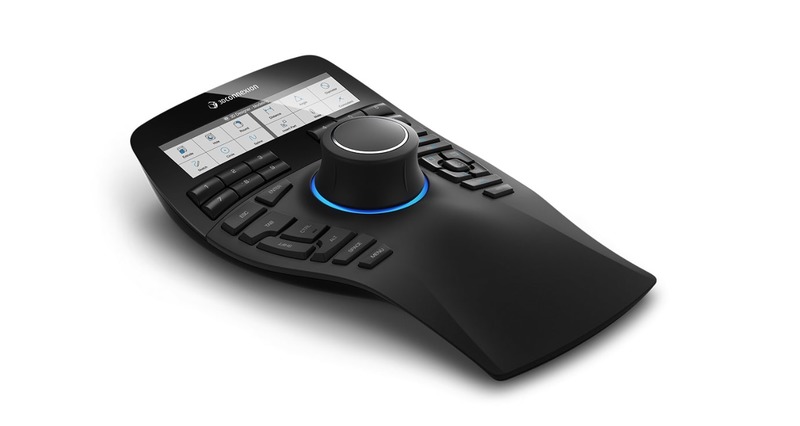 SpaceMouse Enterprise 3DX-700056 Full overview
2. 3Dconnexion SpaceMouse Pro Wireless 3DX-700075
Slightly less pimped out yet much more portable 3D mouse with 3Dconnexion's signature 6-Degrees-of-Freedom sensor, full set of keyboard modifiers, Esc, Shift, Ctrl, and Alt keyboard modifiers, 15 programmable buttons, and 4 function keys for direct access to the most used commands from the active application.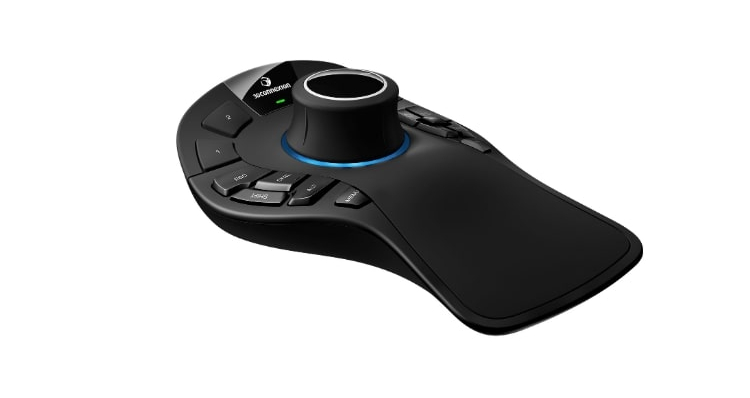 Learn more about SpaceMouse Pro
3. 3Dconnexion SpaceMouse Wireless 3DX-700066
The most compact and minimalist 3D controller with 6-Degrees-of-Freedom sensor and 2 buttons. Each of those buttons opens a separate radial menu, so they provide direct access to max. 8 of your favorite commands from the active application.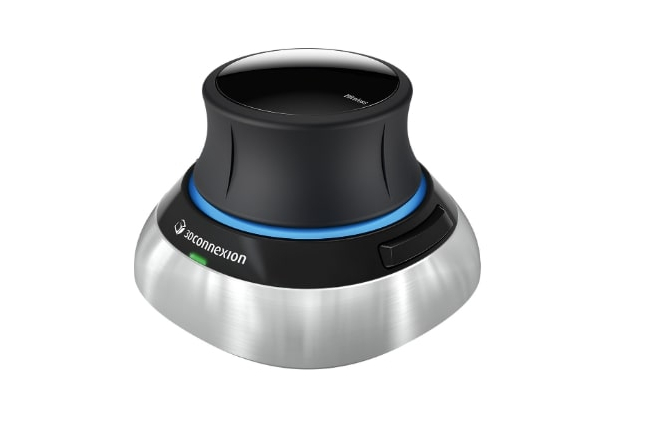 Learn about SpaceMouse Wireless 3DX-700066
4. 3DConnexion SpaceExplorer 3D Navigation Device 3DX-700026
This is a legacy version of SpaceMouse Pro. Still available and more affordable. Features six degrees of freedom controller cap, and 15 pre-configured keys.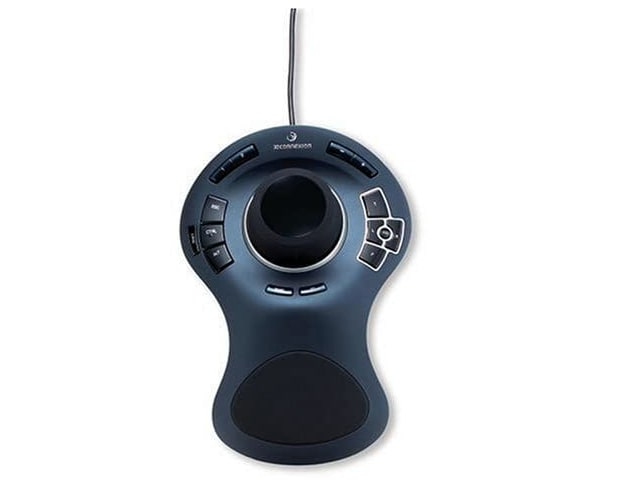 5. 3Dconnexion Spacemouse Compact 3DX-700059
The most cost-effective option. Simple, elegant, and sporting all 3DX-700066's functions, except for wirelessness (obviously).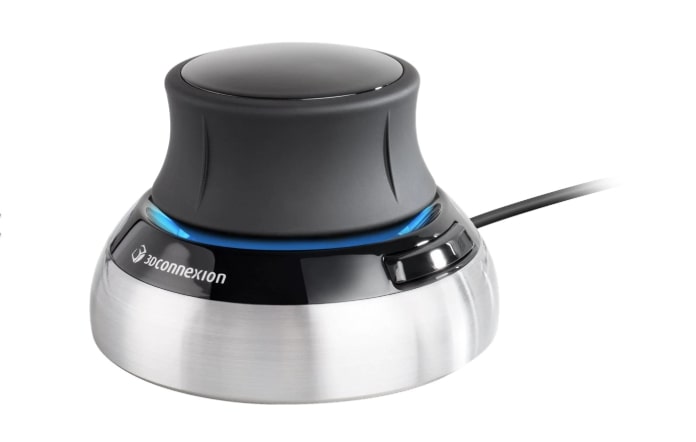 Learn more about Spacemouse Compact