Problem:
If your business uses USB devices you may run into a situation where you would like to share the equipment with coworkers. Maybe you have a multi-function printer that needs to be used by everyone at the office or a hard drive that you use as a file-sharing device. Constantly moving cables and attaching the devices directly to different computers is not a viable option. What can you do?
Solution:
There are hardware and software solutions to this issue. Let's take a look at these two methods that can be used to extend USB over WiFi and see how they can be used to address your specific requirements.

Try USB over Wi-Fi app now
14-day free trial
Wireless USB hub
What is a wireless USB hub?
A WiFi USB hub or USB sharing station is a hardware device that allows you to share USB devices across a WiFi network. It creates a USB to WiFi bridge that enables you to access USB devices across your network.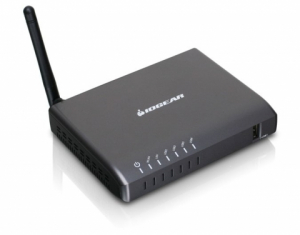 USB hubs can be obtained in a variety of sizes that offer the ability to attach different numbers of devices. Most have at least four ports, allowing that many devices to be connected to your WiFi network simultaneously.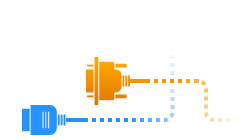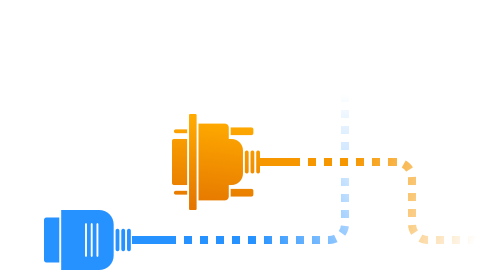 Related Articles
How does a wireless USB‌ ‌hub work?
A wireless USB hub converts the data transmitted by the connected devices to WiFi signals that can be forwarded to other network users. The devices that need network access are directly connected to the hub which communicates with your WiFi router to make their information available to other users of the network. It requires a direct connection to the USB devices to be shared and needs to be configured to work with your network router.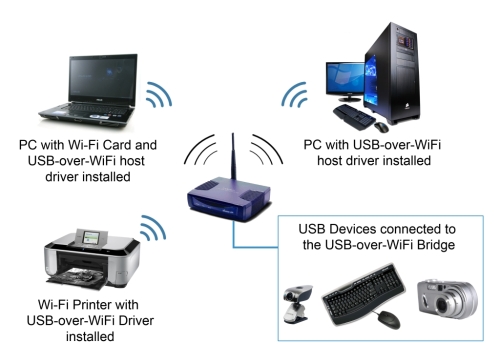 What Are the Pros and Cons of a Wireless USB Hub?
There are several pros and cons to be considered if you deploy a wireless USB port hub. These characteristics may influence your decision to use a hardware or software solution when you want to make a USB device wireless.
Pros:
It allows users to access USB devices over WiFi.
It eliminates the need to swap cables among different computers.
Makes your USB devices more useful by enabling them to be accessed throughout the organization.
Cons:
A hardware USB WiFi hub may be expensive.
You are limited by the number of ports built into the USB hub.
The USB hub must be within range of the WiFi router.
All of the USB devices to be shared must be connected to the hub.
The USB hub may have speed limitations that impact the ability to use the attached devices efficiently.
It may require additional electrical outlets to power the hub and its connected devices.
USB over WiFi software
USB over WiFi application developed by Electronic Team, Inc. that offers users the ability to access USB devices from any network-attached computer. This software mimics and extends the functionality of a wireless USB hub 3.0 without the need for any additional equipment. It provides an effective alternative to hardware USB hubs and provides several advantages in capacity and functionality.
Simply install the software on the computer that is connected to the USB device that you want to share over the network. Use USB Network Gate to make the device available to other users. Then install the app on the machines that want to access the shared USB drive, scanner or other pieces of equipment. Connect to the USB device from the application and use it just like you had it directly attached to your computer.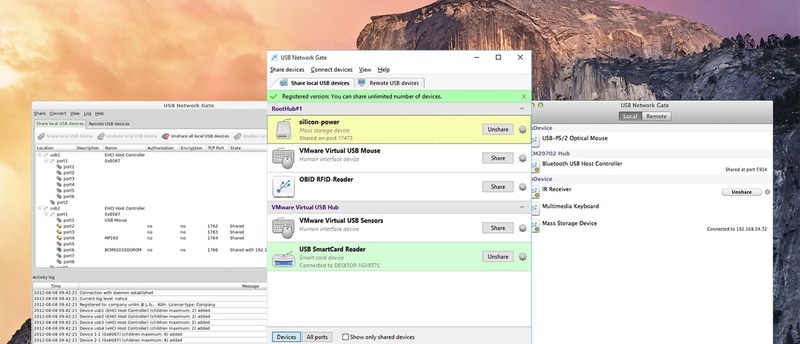 Pros:
The advantage of using USB over WiFi software solution when you need to share USB devices is that you eliminate the limitations of a physical USB hub.


You are not constrained by the number of ports or the distance between the hub and router.


USB devices can be shared by any network-connected computer with any other remotely attached machine.


There is no longer a requirement to have the USB equipment you want to share located in proximity to the hub.

Try USB over Wi-Fi app now
14-day free trial
How to Make a USB hub wireless

USB Network Gate enables you to take a standard USB hub and essentially turn it into a wireless device.
Using Network Gate, all of the devices attached to a standard USB hub connected to your computer can easily be made available to all users on your wireless or wired network. The basic USB hub that you were using to connect multiple devices to your personal computer can now be used to provide access to everyone connected to your network.
What is USB Hub?
USB hub is a small, light device that simplifies using USB ports in cases when there are too few of them (e.g. on some laptops) or they are situated at the rear side of your computer. Just connect it to the rear USB port of the PC with an extension cable and then place the hub where it is convenient for you to use it. It allows connecting up to 127 USB devices to a computer.
USB hubs are often built into computers, keyboards, monitors, or printers. When you see that such device has many USB ports they most probably stem from one or two internal USB hubs rather than each of those ports having independent circuitry.
Some historical facts about USB:
The USB 1.0 specification was first introduced in 1996. It was developed to solve the numerousness of connectors at the PC's rear side and to simplify software configuration of communication devices.
The USB 2.0 specification was released in April 2000 and was standardized by the USB-IF at the end of 2001.
The USB 3.0 specification was released on November 12, 2008 by the USB 3.0 Promoter Group. It is up to 10 times faster than its predecessor.
The USB 3.1 specification was announced on July 31, 2013. It increases the signalling rate to 10 Gbit/s, twice more than USB 3.0. USB 3.1 is backwards compatible with USB 2.0 and USB 3.0.
Did you know?
Most of USB devices plugged in a remote computer can be accessed from your local one, as if they were directly connected to it, with the help of
USB Network Gate
.