It can be extremely useful to be able to access a USB dongle when working in virtual environments such as Hyper-V and VMware. This article intends to show you how to implement Hyper-V USB dongle passthrough so your device can be recognized by a Hyper-V host or client.
USB passthrough is the terminology used to describe the process of enabling a virtual machine (VM) to access a USB dongle. This can be done with a Hyper-V USB license dongle or by implementing passthrough at the Hyper-V host level.

Redirect Dongle in Hyper-V now
14-day free trial
The Problem of Hyper-V USB Dongle Redirection
When you are in the active window of a running virtual machine, you cannot access USB devices that are connected to the host computer. In order for Hyper-V to connect to a USB dongle you need to redirect its traffic away from the host to the guest VM. This may not be possible due to the limited number of USB ports on the virtual machine. There may not be any ports available.
Solution:
USB Redirector software solves this issue and allows you to redirect a USB dongle to Hyper-V virtual machines. With this utility, you can access any network-attached USB device in your virtual machine. This allows you to work with USB dongles that are not in physical proximity to your VM. Just follow this simple procedure to make this possible.
Steps for Hyper-V USB Dongle Redirection


Share a USB dongle that is attached to a physical server. This can be any computer that is attached to your network.

After the USB dongle has been shared from a server it can be accessed by a virtual client machine. Use USB Network Gate on the VM to establish communication with the USB device.

Your Hyper-V Device Manager will display the shared USB dongle. At this point, the virtual machine can use the dongle just as if it had a direct physical connection to the equipment.

Redirect Dongle in Hyper-V now
14-day free trial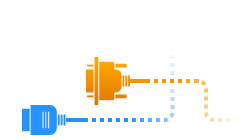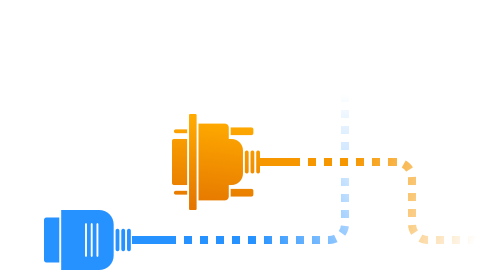 Related Articles
The pros and cons of using USB Redirector to enable Hyper-V USB Dongle support:
Pros
Cross-Platform compatibility supporting the Windows, Linux, and Mac operating systems
Minimal network configuration is required.
Support for a wide variety of USB devices
Stable USB connections
Cons
Network connectivity is required to implement USB dongle redirection.
The software is a paid, commercial application.