Computing environments that include the ability to use USB devices offer users a method of connecting a virtual machine to external storage equipment. It can be very convenient to connect Hyper-V to a USB drive to create backups.
Note: You cannot use other types of USB peripherals such as thumb drives or pen drives in the same way, as they are not supported.
The absence of Hyper-V support for enabling USB connectivity severely limits the utility of solutions using the virtual platform. Many users would benefit from knowing how to access USB drives in Hyper-V.
This article is going to discuss how to add USB drive to Hyper-V.
There are two potential remedies for this lack of Hyper-V USB support:
Hyper-V USB drive redirection
Employ software to enable USB passthrough of USB devices from the Hyper-V physical host to the guest virtual machines.
USB Redirector is a software application that enables you to access USB drives on your Hyper-V virtual guests' machines. It allows you to connect to USB drives attached to a Hyper-V host. The software also lets you access any network-attached USB device from a physical or virtual machine.

Redirect USB Drive to Hyper-V
14-day free trial
Steps for Hyper-V USB Drive Redirection


Install USB Network Gate on the physical host and virtual guest machines.

Share the USB drive on the physical machine which is designated as the server. This can be the local host or any network-attached machine.

After the USB device has been shared from the server it can be connected to a client machine. Use USB Network Gate to establish this connection.

Your Hyper-V Device Manager will display the shared USB dongle. At this point, the virtual machine can use the dongle just as if it had a direct physical connection to the equipment.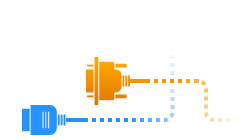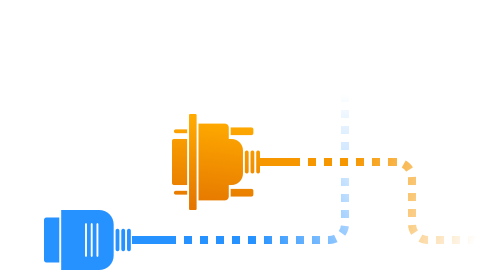 Related Articles