There are many reasons why you may want to get remote control over your security camera system. For instance, it gives you the ability to keep an eye on your business directly from your laptop or smartphone when you are away. Also, if you want to know what is happening to your beloved when you are not around, you simply set up web access to security cameras and see what's going on in your house while miles away.

Try the Best app to Access USB Cameras
14-day free trial
In this article, we'll tell you about the easiest way to connect to your IP security camera remotely and supervise your household when you are on a business trip or traveling.
Contents
Getting remote access to security cameras
Let's imagine that you want to connect to your security camera over the Internet in order to get the video feed directly to your remote computer. What you should do to achieve this is share your camera over the network. That's where you'll need a dedicated third-party software capable of forwarding USB devices to the remote side. Probably the most popular solution you can find today is USB over Internet software developed by Electronic Team, Inc. This app is designed to redirect traffic from any networked USB device to a remote computer over the Internet.
Here's how it works:
You physically connect your camera to a local computer (we'll call it the server) and
install
the app on both the server machine and the PC (the client) from which you are going to access the camera remotely.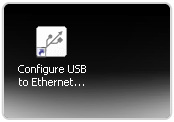 Launch USB over Internet app on the server computer and open the Local USB Devices tab. Find the camera in the device list and click "Share next" to it.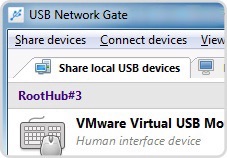 On the client computer, you start the software and go to the tab named Remote USB devices. Locate the security camera there and click "Connect" next to the device name.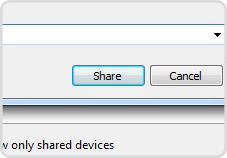 From this point forward, the camera will be displayed in the Device Manager of your remote computer like it was plugged directly into that PC. So, now you can use any specialized software to remotely control the security camera as though it was your local device.
Video Guide:
Top Benefits of the utility:
USB Network Gate supports cross-platform connectivity. This means you can connect your camera to a PC and access it from a Mac and vice versa. Also, the software works well on Linux and Android platforms.

If your server computer is not connected to the Internet, you can share your security camera over LAN. USB Network Gate seems to be a perfect solution to this. The app will not only share your USB security camera across LAN or WiFi but let you redirect USB traffic over RDP or the Citrix protocol to any remote computer.
USB Network Gate offers a handy device isolation feature. This is especially useful for USB devices like security cameras. With USB Network Gate you can grant access rights to a specific Microsoft user account or Remote Desktop session. Find quick guides on how to effectively isolate USB device on Window OS and in Remote Desktop session.

Try the Best app to Access USB Cameras
14-day free trial