Due to
USB limitations
it's impossible to install USB camera farther than 5 meters from the computer. But if you want to effectively install and manage a
remote motion-detecting security camera
, then this distance will surely be not enough. Mostly you will control this camera from a remote location, right?
Go on reading to find out how to extend the 5-meter distance and be able to work with your surveillance system remotely via a network : LAN, Wi-Fi or even via Internet from any place in the world with
USB Network Gate
.
Steps
Plug the USB camera in computer. Then place the camera to the position from which it will perform monitoring. IMPORTANT: this computer should be connected to the network.
Now install USB Network Gate to the computer where you are going to control the camera from and receive monitoring info. This computer should also be connected to the same network or Internet. Then connect to the shared camera. This computer will be considered a USB client. After the shared camera appears at this remote client PC you will be able to see the image it transfers and control the camera remotely.
After the connection between client and server computers is established, it is time to setup motion-detecting software at the client computer - follow the steps provided in
How to make security camera of a webcam
How To. Actually these are all the steps you have to perform to significantly elevate your security motion-detecting system!
Things you'll need
Windows OS, Mac OS or Linux OS computer;
USB Network Gate;
USB web camera;
Motion-detection software.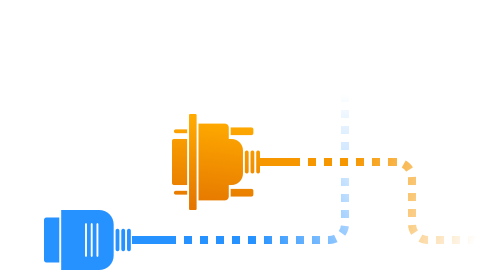 Related Articles