VirtualBox is an open-source hypervisor software package that enables virtual guest operating systems to be hosted on Windows, macOS or Linux computers. The software was developed by Sun Microsystems and is now maintained by Oracle. Guest operating systems can achieve network access through the host machine. The availability of resources such as memory and storage may limit the number of concurrent virtual guests that the physical computer can host.
How to share a printer in VirtualBox
USB passthrough is supported in VirtualBox 5.0. This allows printing from a VirtualBox session. Follow these steps to enable VirtualBox to use a USB printer.
Install the free VirtualBox Extension Pack to make use of the greater speed available with USB 3.0.


After installation, launch the guest operating system in the virtual machine.


Use a USB port on the physical host to connect the VirtualBox printer.


Go to Devices -> USB and select the printer. Click on 'USB device to share' to make the printer available to the virtual session.


After the USB connection has been established, VirtualBox printer sharing is enabled. The virtual machine will recognize the USB device and allow you to use it as if it were directly connected to your session. You now have the ability to print remotely from your VirtualBox guest operating system.
Note: You are limited by the fact that only one VirtualBox session at a time can use the USB printer.
VirtualBox Printer Passthrough
Many virtualization solutions do not provide the support required to enable local USB devices to be accessed. There may be situations where the USB connections are not being recognized and you cannot print from VirtualBox.
There is a software solution that addresses the lack of USB device support in your virtual sessions. USB Network Gate lets your VirtualBox sessions share a printer attached to the host computer. It provides a simple method of connecting to any type of USB device from guest virtual machines.
Here's how to set up a network printer in VirtualBox in just a few simple steps:
Download USB Network Gate
and install it on the machine that is attached to the USB printer you wish to share as well as on the virtual machines that need access to the device.
Select the printer and share it in USB Network Gate's interface.
Start USB Network Gate in the VirtualBox session that needs access to the network printer. Use the program's interface to connect to the previously shared device.
Find more information from our video tutorial:
Why implementing VirtualBox printer passthrough using USB Network Gate is an easy method of sharing USB devices
USB Network Gate enables virtual sessions to access USB devices over a network by using redirection technology. Traffic transmitted through USB ports is redirected to an IP-based network such as your LAN or the Internet. It makes it easy to connect to any network-attached USB device from within VirtualBox sessions. The extended functionality of the software enables sharing a USB device connected to any networked computer, not just the local host machine.


USB Network Gate is a cross-platform solution that enables you to access USB devices in virtual machines running on Windows, Linux or macOS hosts.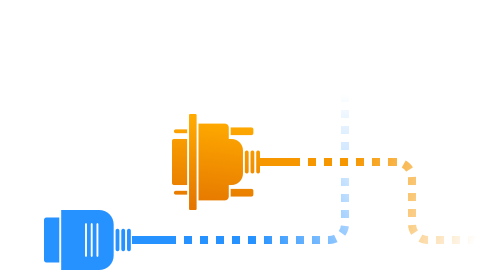 Related Articles